<![if !vml]>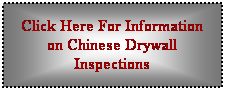 <![endif]>
Congratulations, youíve found the right home for you!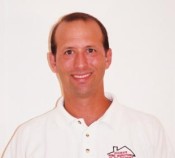 Now as your real estate agent or attorney has advised, it is important to have a professional, completely impartial inspection as soon as possible. Then if repairs are indicated, they can be made well ahead of time avoiding stressful and sometimes costly delays in the closing.

An inspection report does not pass or fail a home. The report simply describes the condition and indicates items which may need repair or replacement. It is a confidential report given to you solely for your use.

Most banks and mortgage companies require professional inspections for homes older than five years, but it is important to know the home youíre buying even if it is new.

KNOW HOW TO CHOOSE YOUR HOME INSPECTOR

Like most professionals you choose to retain, you building inspector will probably be referred to you by his past clients, your realtor, attorney, or lender.

Itís important your inspector be fully qualified. Qualifications include a background in construction, at least a technical education, and and to be properly licensed and insured. The professional, experienced inspector will have no conflicts of interest Ė completely uninvolved with any real estate or home repair business. >> More...