Important Information About Chinese Drywall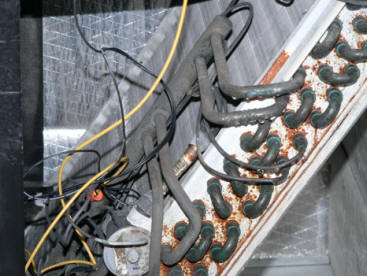 Shortages in American made drywall products (between 2004 and 2006) prompted some Florida building companies to import drywall from China. It is thought that the drywall was used in new home construction.
As much as 10 million square feet of this defective drywall may have been used in Florida new homes. The defective drywall is manufactured using fly ash which is a waste product of coal burnt in power plants. The defective drywall emits sulfur compounds, leading to electrical and air conditioner damage and possible health problems (including respiratory problems, nose bleeds, headaches, and irritated eyes).
The typical signs of Chinese drywall are corrosion to your copper piping and electric wiring, failure of the A/C coils, and corrosion or black spots on faucets and even the backs of mirrors.
It is currently unknown as to how many homes may have been constructed with the defective drywall, however the state attorney general has launched an investigation into the matter, at the request of the Florida Home Builders association. At the center of these defective drywall problems in Florida is Knauf Plasterboard Tianjin Co. Ltd. of China, a subsidiary of German-based manufacturer Knauf.
Lennar and Taylor Morrison are two of the most notable home builders affected. Lennar has filed a 105-page lawsuit earlier this month, and has worked with homeowners to have their defective drywall replaced with a suitable substitute.
If you have any of the signs of Chinese drywall and would like an independent inspection, please call to schedule an appointment.